EU-Kommissionen har netop udnævnt EU's første 'anti-racisme koordinator', der har til opgave at implementere EU's såkaldte 'Anti-Racism Action Plan'. Der er intet godt ved racisme, men man skal ikke kradse meget i overfladen for at se den underliggende politiske dagsorden. Nigerianske Michaela Moua støtter helhjertet den marxistiske 'Black Lives Matter'-bevægelse, og som man kan se på Twitter, så er hun udenfor pædagogisk rækkevidde. Tre eksempler nederst. Historien sakset fra The Parliament Magazine – European Commission appoints first-ever anti-racism coordinator.
"Reacting to the news, Michaela Moua, a Finnish national, said she was 'extremely excited about this opportunity to achieve real justice.' She said she was keen to 'be in Brussels and get started' in her new role.

A Commission spokesman said that in her new role as coordinator Moua will liaise closely with people with a minority racial and ethnic background and 'relay their concerns' to the Commission.

Moua, he said, 'will interact with Member States, the European Parliament, civil society and academia to strengthen policy responses in the field of anti-racism.'

'She will join forces with other Commission services to implement the Commission's policy on preventing and combating racism.' …

'With her appointment, the Commission is taking another important step in the promotion of an anti-racist European Union.' …

Taylor added, 'Though there are still many challenges ahead to tackle racism in Europe, we are confident in her [Moua's] abilities to successfully implement the EU Anti-Racism Action Plan and address systemic oppressions in Europe, and look forward to working with her closely in this new capacity.' …

A statement by 72 civil society organisations also welcomed the appointment but said Moua 'needs a clear mandate and civil society participation to deliver on the Anti-Racism Action Plan.'"

Michaela Moua, EU's nye 'anti-racism coordinator'; Fotos: Twitter
Twitter, 14. januar 2021: Det Republikanske Parti er et fascistisk parti.
"Once again, the attack on the Capitol was not 'anarchy', it was FASCISM. Anarchy is a philosophical opposition to authority. The people who stormed the Capitol replaced the US flag with the Trump flag b/c they want a Trump dictatorship. The GOP is a fascist party." (Michaela Moua rt:, 13. januar 2021)
"The left is calling for healthcare, housing, environmental protections, democracy & racial, economic & gender justice. The right is a violent, Trump-worshipping cult trying to assassinate politicians. The only way to 'both sides' that is if you are a white supremacist sympathizer" (Michaela Moua rt:, 29. januar 2021)
Twitter, 16. marts 2021: Charlie Hebdo er en racistisk avis.
"Charlie Hebdo is a racist rag and has been for a very long time / Saying it does not mean condoning the 2015 attacks or being against free speech. It simply means being against racism / Ignoring it is being complicit and plays right in the hands of all those who seek to divide us" (Michaela Moua rt:, 16. marts 2021)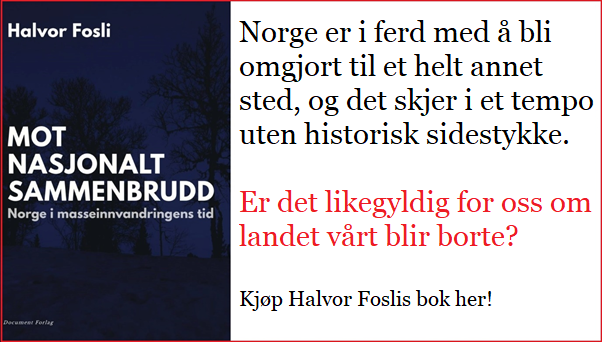 Lær alt om klimasaken og hysteriet rundt den. Kjøp Kents bok her!